[See Appropriations.com for full details on FY 2019 spending bills and continuing resolutions; and Fed.Tax for full details on all pending and enacted tax legislation.]
Refresh your browser [click here] for real-time updates: 
Nov. 29, 2019:  At its final meeting, the 16-member bipartisan Joint (House-Senate) Select Committee on Budget and Appropriations Process Reform — established in early 2018 by the Bipartisan Budget Act — failed to report a bill that would have transitioned congressional budget resolutions from the current annual schedule to a biennial schedule. Only 7 members of the 16-member panel supported the bill; passage would have required a majority of Republican and a majority of Democratic committee members.  Link to GovBudget's Joint Committee web page for full details of the Committee's nine months of hearings and deliberations on a wide variety of process reform proposals. [Also failing to meet a November 30 deadline was the Joint Select Committee on the Solvency of Multiemployer Pension Plans, launched in early 2018 to address the projected $65 billion shortfall in payments owed by multiemployer pension plans.]
Nov. 28, 2018:  Ways & Means releases 2018 Green Book providing background and materials on programs within the Committee's jurisdiction, including Social Security, Medicare, Unemployment Insurance, Temporary Assistance for Needy Families (TANF), Foster Care and Adoption Assistance, and Child Support Enforcement.
Oct. 15, 2018:  Treasury-OMB Statement calculates final FY 2018 budget deficit as$779 billion, $113 billion more than the prior year.  (FY 2018 ended on September 30.)
---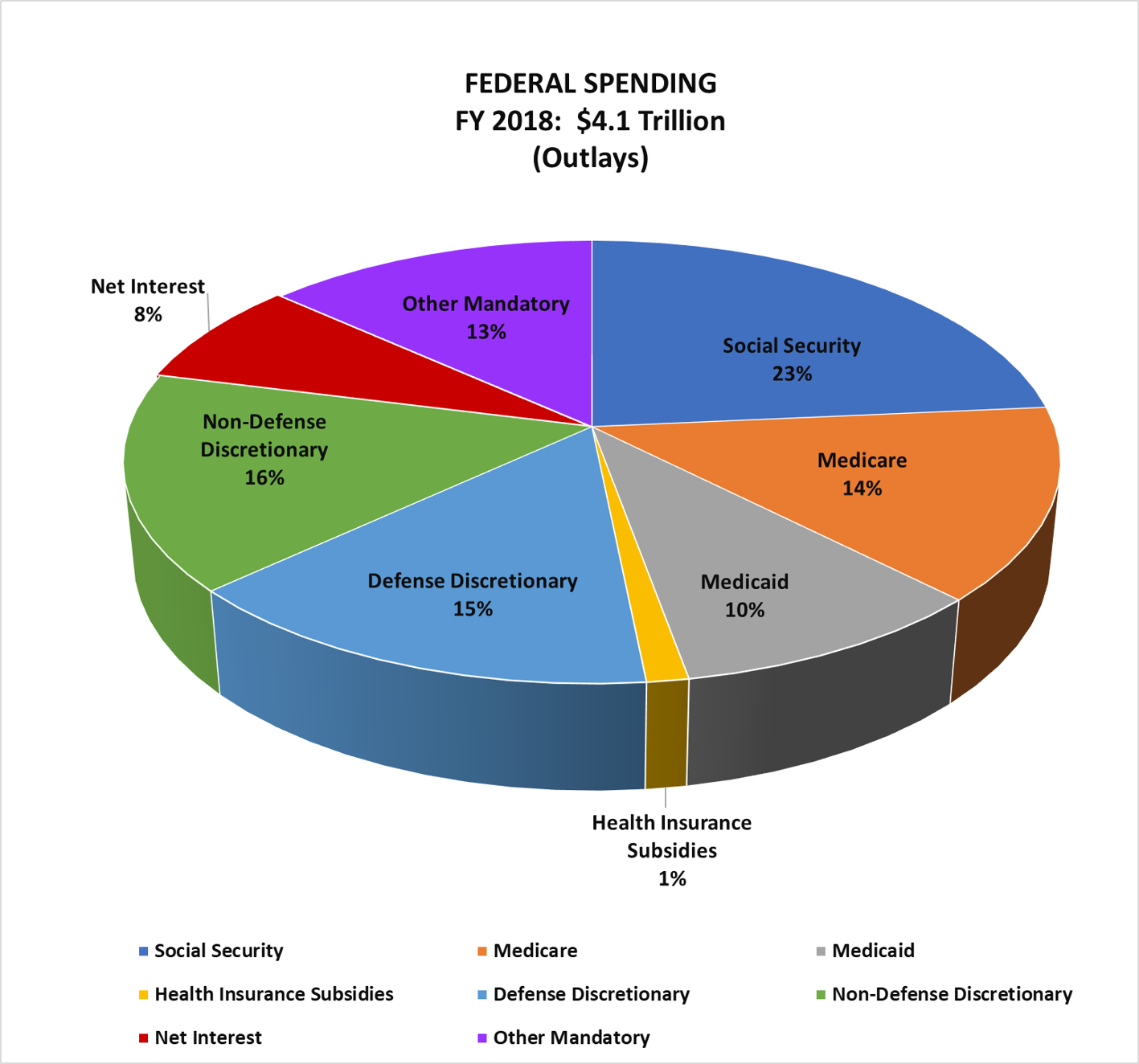 Source:  OMB Mid-Session Review July 2018
---
The $4.1 trillion Federal Budget breaks down as follows (FY 2018 Outlays):   
---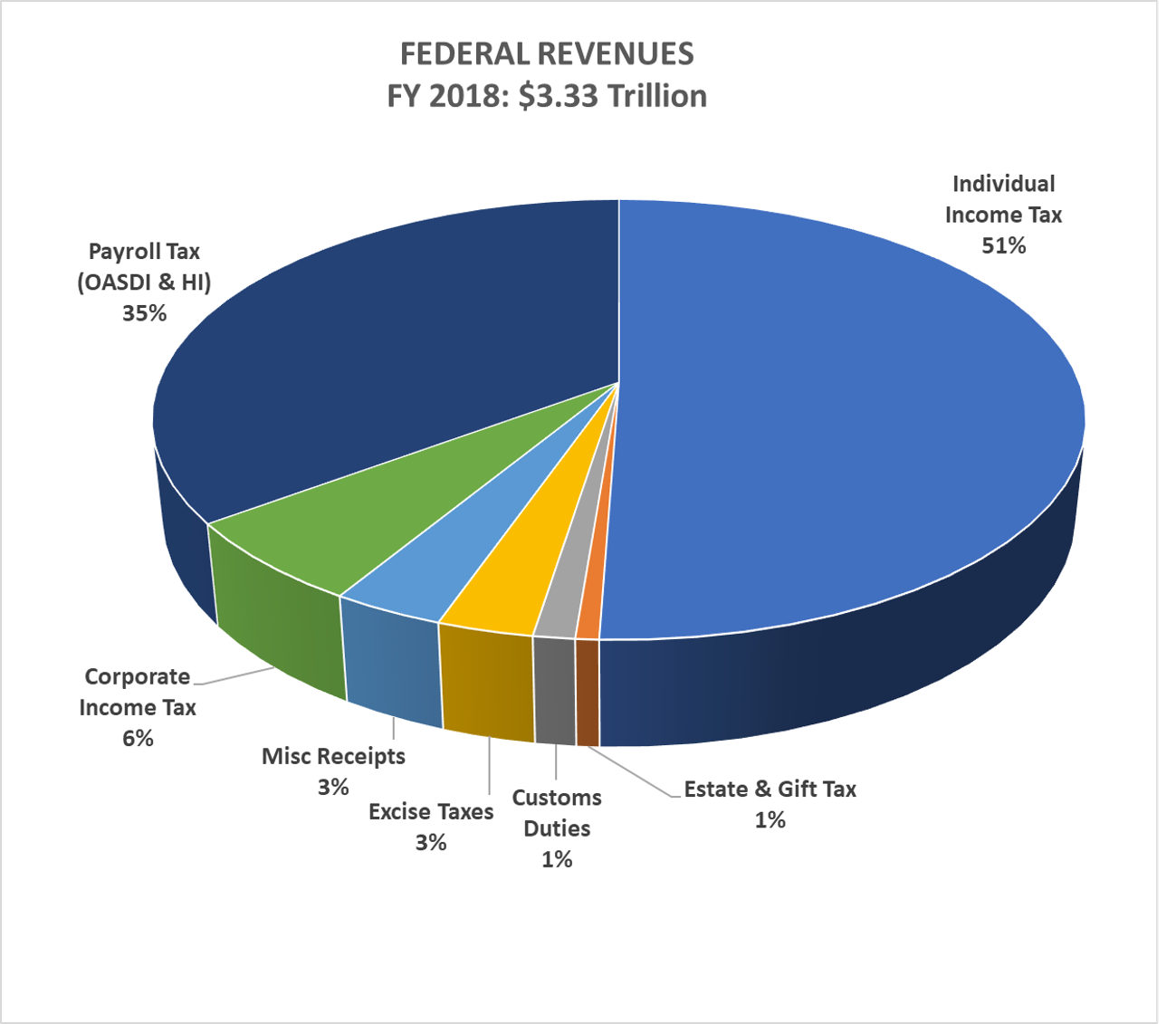 Source:  FY 2018 final OMB-Treasury numbers
---
The $3.33 trillion in Federal revenues breaks down as follows (FY 2018):   
---
Contact FBG for appropriations, general legislative, and budget research, analysis, drafting, and expert guidance:
Email:  help@govbudget.com 
|


Phone:  +1 (202) 419-3506 |
---